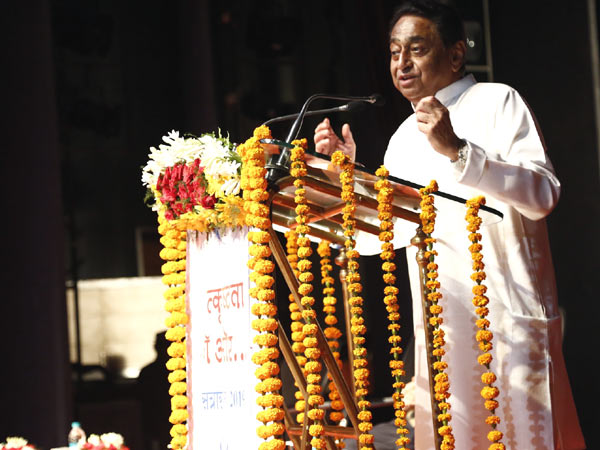 Journalists may ask questions fearlessly, impartially and criticize also: CM Kamal Nath
CM Shri Kamal Nath inaugurates new session of Makhanlal University
Chief Minister Shri Kamal Nath announced to grant 7th pay scale to University teachers, scholarships to students of Scheduled Caste-Tribes studying in the University educational institutes and University's contribution in employees insurance. He said that the government is committed to extend full support to the university in the commitment of developing an excellent University. He hoped that every student will establish the prestige of the University by turning into an independent and unbiased journalist. The Chief Minister released the syllabus of the new session. Shri Nath was honoured with shawl, shrifal and welcome book.
Vice Chancellor Shri Deepak Tiwari said that the establishment of this University was the concept of former Prime Minister Late Shri Rajiv Gandhi. He had expressed this desire in a programme organized in memory of Pandit Makhanlal Chaturvedi 32 years ago in Khandwa.
Propaganda department is being set up separately:
The Vice-Chancellor said that the University is moving towards the path of excellence in accordance with the ideology of the Constitution. Propaganda department is being set up separately to make the students of journalism aware and alert of the rising trend of fake news in social media with many innovations. This department will educate them to stay alert and be cautious regarding ignorance of social media and fake news.