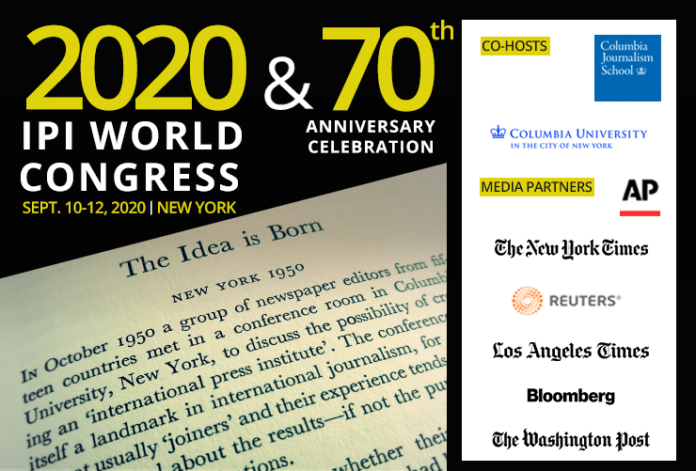 IPI 2020 World Congress, New York: Powerful partners, strong support!
"We are honored to join hands with some of the most respected news media in the US for an event that will celebrate the power of independent journalism, the resilience of editors and journalists around the world, and the unique value of a journalism that has proven to be the most effective antidote to propaganda and disinformation. – John Daniszewski, AP Vice President and Editor at Large for Standards and Chair of the IPI 2020 World Congress said. "IPI looks forward to welcoming many more news organizations as partners for its 2020 World Congress as a strong sign that US news media today remain as dedicated to the core values of journalistic quality and integrity as they were seven decades ago, when IPI was first founded at Columbia University, NY."
John Daniszewski, who is also IPI's special representative on journalist safety, was nominated by the IPI Board as chair of IPI's 2020 World Congress. Leading the IPI 2020 World Congress Committee, he will work on strengthening IPI's partnership with media in the U.S. and developing the Congress program to include leading names in journalism, thought-provoking topics and special networking events to mark IPI's milestone anniversary. Speakers will include top editors and reporters from IPI's media partners.